... that there were no more birthdays in our family this month ;-)
A special member of our family is Frank's sister's sister-in-law, Venae. She is such a wonderful person.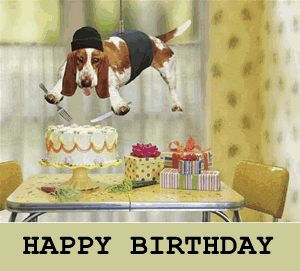 We hope you have a wonderful day, Venae. Love You!
There were five family birthdays this month... I think I left out Aunt Zell. There were three anniversaries. I missed wishing my sister Zawanda and her husband Rich a happy anniversary here yesterday. I also missed wishing my nephew Aaron and his wife Hilary a happy anniversary here Monday of last week. It was their first anniversary.
* * * * * * * * * * * *
It is allergy flare up time for me. So I don't know if I will feel up to taking pictures this week. Sneezing can make it difficult to hold a camera steady :-)